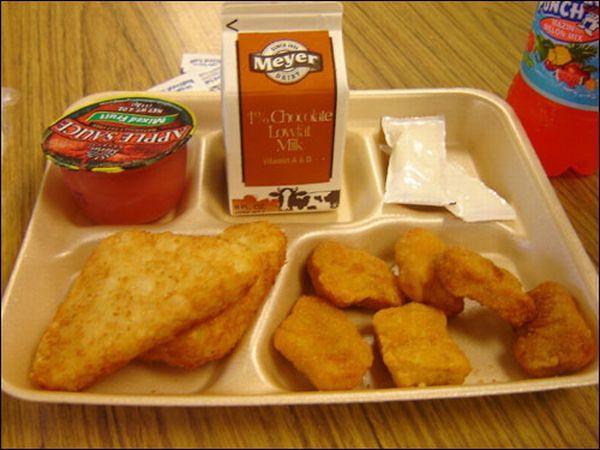 Earlier this year, a parent sued a charter school after claiming they had used religious discrimination towards her child. The principal of the school allegedly undercut the mother's request to respect their "familial religious practice" of fasting from 7am to 4pm in observance of Lent. The mother claimed that the principal had prevented her from picking the child up during lunch and that he isolated the child and presented her with food. In the end however, under the Color of State Law, it was agreed upon that charter schools are not state actors. During a recent retrial, the court found that the plaintiff adequately pleaded the sincerity of her religious beliefs and had adequately set out an equal protection claim. However, in response the court concluded that the "plaintiff's general reference to a 'familial religious practice', without an explanation of the role and importance of fasting to this religion, is insufficient to allege a sincerely held religious belief."
I personally am in defense of the charter school for this case. I see no valid act of religious discrimination. The school is not forcing the child to eat food, they are simply making sure the child is where they're suppose to be at the appropriate time. One of the issues to examine here is the differentiation between a "right" versus a "privilege". In this case, I firmly believe, that allowing the child to leave school grounds during the lunch period would serve as a privilege. Therefore, the charter school is not infringing upon the child's rights of free exercise in any way. They are not attempting to impose on the child's religion, but rather they are simply instituting school policy. As stated in the Sherbert v Verner case, actions may be regulated if they pose some substantial threat to public safety, peace, or order. In this situation the threat to order would be violated if students were allowed to come and go as they please from school grounds. This could also pose as a potential threat to the student body. Say for instance if a kid leaves and returns to school armed with a weapon, drugs, or any other object that may be deemed dangerous and illegal.
Allowing the child to leave the school during lunch for a religious reason would be unfair treatment. This special treatment could in itself bring forth a number of new lawsuits by other parents of religious denominations who want preferential treatment for their children. Such preferential treatment could also be seen as a violation of the establishment clause, since preferential treatment is being given to those of religious identities over those of nonreligious identities. Therefore, those of religious identities would have a benefit over nonreligious students. This would create a climate for establishment of religion, where religious holidays would be celebrated, practiced, and followed and those of nonreligious backgrounds would be forced to take these days off in honor of these religious practices. In the end, the question comes down to the legality of a charter school to grant privileges to students to break school policy in order to practice their religion. What do you think, does this seem like a "right" or a "privilege" for these students. I for one am not buying the plaintiff's case. As of now, the case has yet to be decided.