In
this article
about the starvation of a boy, a "christian" cult goes to trial.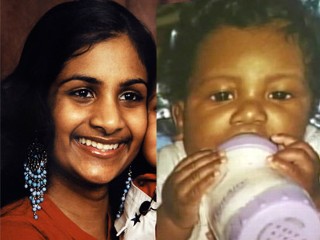 In early 2007 or late 2006 The leader of the cult '1 Mind Ministry' ordered the followers to disallow a child to eat until the child said amen before he ate.
According to the cults belief system, this was completely ethical. What is interesting is that they are being persecuted for their values and decisions based on religious convictions. Regardless of the first amendment right which values individual religious beliefs.
The US government is pushing its ethical system on this cult. Why should the cult follow the ethics set by the governing power? Are these ethics based on the ethics of a certain religion? If so, is this really freedom of religion?
These are all questions that have been asked, answered, re-asked, and re-answered. It seems as if there is no set judgment as to what is or is not allowed when religion is involved.
The case is becoming old, but the trial is just starting. The mom, who pled guilty to child abuse resulting in death. She plans on testifying against the leaders of the cult whom she says, ' are the real criminals'. The defendants in the case hold that there ways are truth and that they are not guilty quoting, "The truth shall set you free"
Regardless of our own ethical beliefs, should we limit the rights of religious groups when their rituals contradict basic human understanding of right and wrong? What is interesting is that if the cult were to convince a majority that this was an acceptable punishment for the action, then this would be a common understanding of truth. As with the Mayans, when human sacrifice became a culturally accepted necessity. Or, with the Germans and genecide of un-clean peoples that "ruined" society. These could be considered cults as well.
Yes, they were persecuted for their actions. Let us think about this though, America has 'gotten away with' many things that common ethical beliefs would shun. Two well known instances are African American civil rights and slavery, and also the near eradication of Native Americans and their cultures.
These were not religious movements, but they were still based of common ethical values set by religious beliefs and fear of 'death'. Fear of a higher power than ones own self, like death and God, can move a person to do irrational and even 'unethical' actions.
Overall question is, What is right and what is wrong? Who are we to decide?